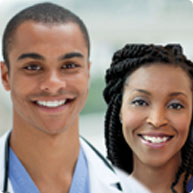 Both Ruth and I just wanted to say thank you so much for all of your help and guidance along the way.
The whole process has been made so much more pleasant, easygoing and informative dealing with yourself, and also we would like to say thank you to your colleagues who were also most helpful.
Just to add as well that the process has not in any way felt stressful, and has gone very smoothly for us because of the service we have received.
All the best, Ruth & Daniel, UK
Read more testimonials on why health professionals choose our services….