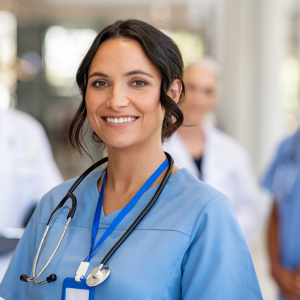 Distribution Priority Area (DPA) identifies areas where people don't have enough access to doctors based on the community's needs.
The DPAclassification identifies locations in Australia with a shortage of medical practitioners. International medical graduates work in a DPA to be eligible for Medicare. Read about the DPA classification and learn how to find locations classified as DPA.
An area is automatically classified as DPA when it is:
Other areas are classified as DPA when the level of health services for the population does not meet a service benchmark.
The average level of health services under MM 2 is the benchmark for international medical graduates.
What this means for GPs
International Medical Graduates (IMGs) who specialise in General Practice are required to work in a DPA in order to obtain a Medicare Provider Number.
An area that has been classified as a DPA for GPs has been assessed as not receiving adequate GP services for the needs of that population. For GPs the DPA uses Modified Monash (MM) 2 as the benchmark as it provides a more accurate distribution of the GP workforce.
What means 19AB
International medical graduates who are GPs need to work in an area classified DPA to access Medicare under section 19AB of Australia's Health Insurance Act 1973.
Australian-trained bonded doctors with return-of-service obligations work in DPA locations to access the Medicare Benefits Schedule. Practices located in a DPA location can employ these doctors to increase the workforce and improve the community's access to subsidised Medicare services.
DPA status is used as part of the section 19AB provisions within the Health Insurance Act 1973 which targets International Medical Graduates and Foreign Graduates of Accredited Medical Schools (FGAMS) to rural areas by providing these doctors with access to Medicare in these areas only. DPA status means medical practices with DPA status can access a broader recruitment pool of doctors.
Section 19AB restricted doctors and access to Medicare
Overseas trained doctors and foreign graduates of an accredited medical school can access Medicare benefits if they work in certain locations and meet eligibility requirements under section 19AB of the Health Insurance Act 1973. Find out about these requirements.
To access Medicare benefits when working in Australia, overseas trained doctors and foreign graduates of an accredited medical school must work in areas that most need them. This helps ensure people have access to the health care they need, regardless of where they live.
This means that from the time you get your medical registration in Australia, you must work for at least 10 years in a:
This requirement, under section 19AB of the Health Insurance Act 1973, is called the '10-year moratorium'. You can reduce that timeframe through scaling. Read about the 10-year moratorium and scaling.
Exemption to work in priority areas
HealthStaff Recruitment will be able to advise you whether you are eligible for any of the 19AB exemptions.
Source: www.health.gov.au/initiatives-and-programs/doctorconnect