Thousands of IMGs working under the 10-year moratorium will be free to move to regional cities from today, following one of the Federal Government's most controversial election pledges.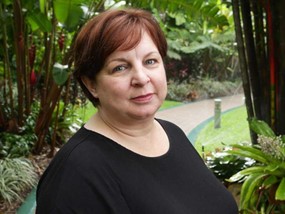 RDAA CEO Peta Rutherford
The RDAA says it is now bracing for doctor resignations in more remote parts of Australia.
Under the reform, all practices in regional centres — such as Ballarat, Cairns and Townsville — will be automatically given Distribution Priority Area (DPA) status, allowing IMGs and bonded medical graduates with return-of-service commitments to bill Medicare in these areas.
Previously only practices in MMM 3-7 areas were automatically approved, while city and regional centres were assessed based on a comparison of patient populations to the amount of Medicare-funded GP services in their catchment area.
The Minister for Health said the changes would encourage "much-needed GPs… to move into these areas of need and get to work immediately, providing Australians with essential care close to home".
But with IMGs making up almost half the rural medical workforce in some states, the RDAA has previously described the policy as an attempt to "rip off rural communities to buy city votes".
It is now calling on rural doctors to raise the alarm if they see a wave of resignations from rural doctors moving out.
"We are concerned this may drain doctors from the bush, and for some communities, the impact of that might be close to immediate," its CEO Peta Rutherford said.
"Unlike the bigger city practices, if you have one or two resignations in a small town, you move from a well-structured, sustainable practice to almost crisis point.
"And if that doesn't turn around quickly, other doctors burn out and will also leave."
The RACGP also expressed its concern.
Its rural council chair Dr Michael Clements said he had no doubts that the election pledge was designed to win votes in marginal outer-metropolitan electorates.
"It's true there are GP shortages in MMM 2 locations and practices that have been desperately trying to recruit for a considerable time, but their plight is far less than those in rural and remote areas," he said.
However, earlier this year, practices in regional and even in outer-metro areas warned the struggle to recruit GPs was crippling.
"We've encountered verbal and physical threats daily from frustrated [patients]," said Mandy Williams, a practice manager at the Hall Road Medical Centre in Carrum Downs, on the outskirts of Melbourne.
"Not to mention the GPs, who are often exhausted, frustrated and on the verge of breakdown due to the overwhelming demands on them."
She told a parliamentary inquiry that the clinic was booked out weeks in advance, and staff received dozens of calls from "desperate" people looking for a doctor.
SOURCE: Australian Doctor 21 July 2022