Over 56 percent of the global population live in cities and that percentage is predicted to increase to 68 percent by 2050. Every year The Economist's Intelligence Unit assesses locations around the world for the best and worst living conditions. 140 cities are each assigned a score across five broad categories of stability, healthcare, culture and environment, education, and infrastructure. Cities are given a rating out of 100, which 100 being the ideal.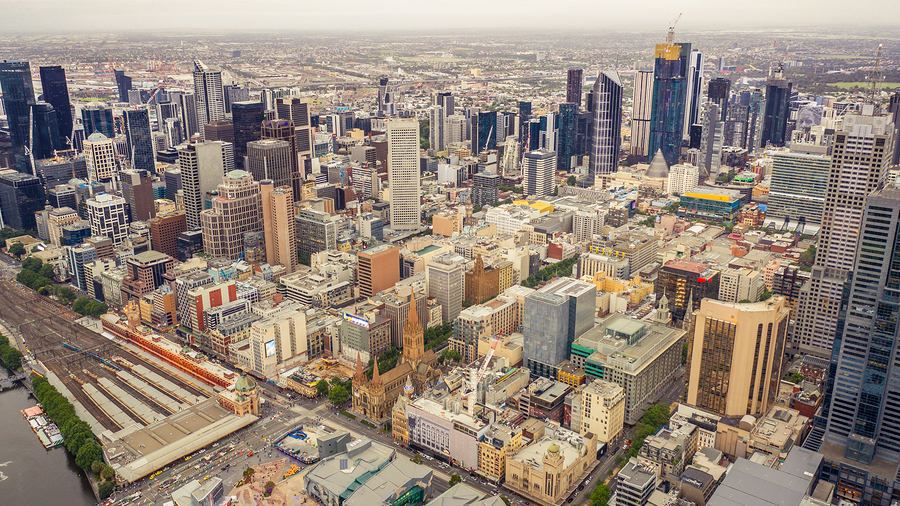 The most liveable cities tend to be medium-sized cities in wealthy countries which have well-funded public healthcare systems, good transport infrastructure, and high quality education. The Global Liveability Index 2019 again ranks Vienna as the world's most liveable city with a rating of 99.1, beating Melbourne by just 0.7 percentage points. With Melbourne ranked second most liveable city in the world, two other Australian cities also ranked in the top ten. All three Australian cities in the top ten most liveable scored a perfect 100 for healthcare and for education, and 95 for stability.
Melbourne
While both Sydney and Melbourne scored 100 for infrastructure, Victoria's lively and diverse capital scored higher for culture and environment. Known for its art, coffee-lover cafes and night-life, Melbourne was ranked number one on the Global Liveability Index for a record seven consecutive years to 2018.
Sydney
An improvement in its culture and environment score, largely attributed to its 'Sustainable Sydney 2030' strategy which aims to improve sustainability through community engagement, has seen Sydney jump from fifth to third place. Sydney has also been ranked Australia's safest city and the fifth safest city overall in the world for 2019. The Safe Cities Index ranks 60 cities across indicators including personal security and health security. Melbourne ranked 10th in the Safe Cities Index.
Adelaide
With an overall rating of 96.6, the South Australian capital squeezed into 10th place just 0.2 percentage points behind Copenhagen. Unlike Sydney and Melbourne, Adelaide did not score 100 for infrastructure although at 96.4 the rating stays unchanged from when the city was placed 5th on the Global Liveability Index in 2016. As a rapidly growing city, Adelaide is currently undertaking a number of infrastructure and redevelopment projects to improve public transport and access.
The capital of Western Australia, Perth, also scored maximum for healthcare, education and infrastructure but only 88.7 for culture and environment which resulted in the city achieving a rank of 14, tying with Geneva in Switzerland.
If you are a health professional interested in living and working in one of the most liveable cities in the world, contact HealthStaff Recruitment today to find your medical job in Australia.